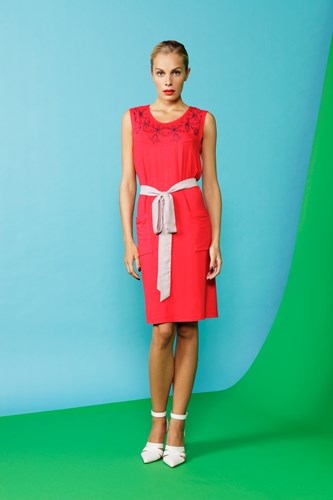 LAST SIZE / Regent Wrap Dress Punch - Was $240 Now $70
Knit stretch dress with oversize waist. Ties at waist used to pull waist in to fit. Can be tied to the front or back. Contrast 'Stone' colour back panel. Contrast print arount front neck line. Aprrox 95cm from shoulder to hem.
$ 70.00
Available in
Your Cart
Your shopping cart is empty.