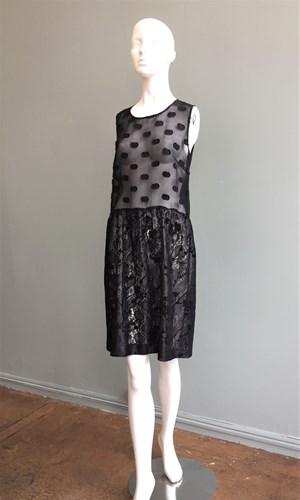 Midnight Garden Dress Spot - Was $290 Now $70
Pull on single layer sleeveless dress. A combination of organza front bodice, lace skirt and chiffon back bodice. Shoulder to hem approx. 95cm. Silk / Nylon / Viscose. (This style will require a slip to be worn under).
$ 70.00
Available in
Your Cart
Your shopping cart is empty.